Sowebio provides Auditing and Consulting services, such as web platform audits.
Audit services – Sowebio Consulting
For example, we regularly write specifications for web or e-commerce platforms.
Sowebio can also reverse-engineer server systems, online software, embedded software, and electronic systems, such as digital communications equipment, biometric systems, etc.
At the request of court-appointed administrators, Sowebio can safeguard a company's technological assets.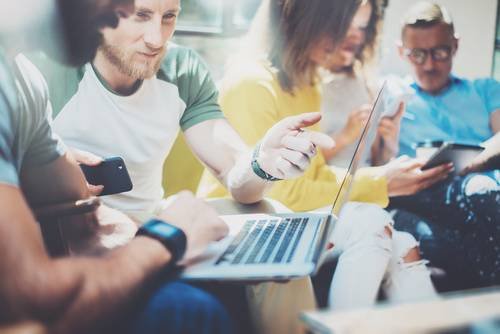 Training and Course Planning
Sowebio has highly experienced trainers who can adapt their services to your company's real-life situations. They are also specialists in training trainers and retraining courses.
In addition, Sowebio can conduct an audit and write custom training plans and materials.
For over 15 years, our trainers have been gaining experience at small and medium-sized enterprises, and worked for major accounts, such as banks, the CEA, EDF (French electric company), ministries, and the SOPRA STERIA Formation training group.
Manuals – Technical Writing – Translation
Sowebio writers are particularly experienced in creating user, service or maintenance manuals in English and French.
Project includes:
Operating manuals for RF Cristal communications system
Technical documentation for Orian digital network
User, service and maintenance manuals for military inter-army digital PABX, (1,000+ pages with images and diagrams)
Sowebio can translate any document or technical manual written in German, English, Spanish, French, Romanian, Russian and Ukrainian into German, English and French.